Newly released official trailer for Monster Hunter movie shows iconic behemoth Diablos and Rathalos in action.
After showing off a glimpse of
Black Diablos
during Comic-Con Russia in previous footage,
Sony Pictures
have unveiled an extended look at iconic creature Rathalos, Hunter character and rest of the cast in a full length official trailer today.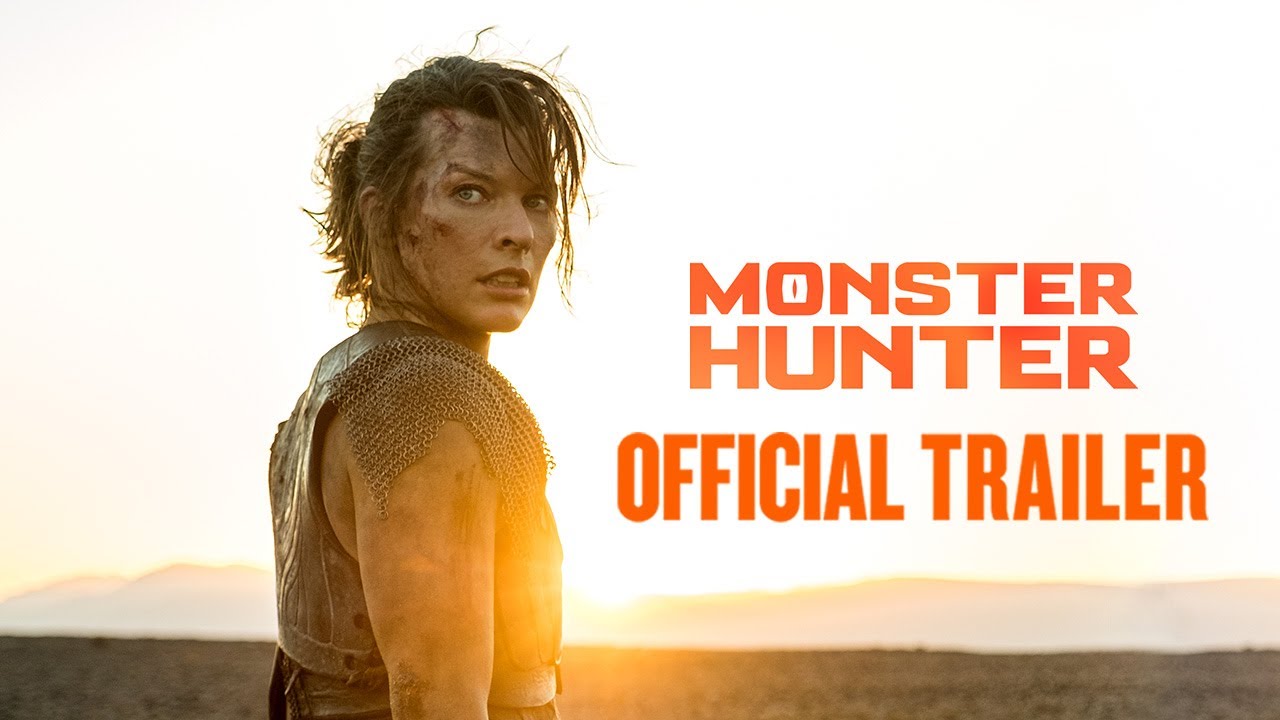 Monster Hunter Movie Official Trailer
First full trailer of Monster Hunter movie adaption teases its live-action plotline and legendary goliaths.
Jovovich is playing Lt. Natalie Artemis, who along with her fellow United Nations military team soldiers goes to investigate a missing team and ended up getting caught into a sandstorm that transports them all to a world of monsters.
During their struggle for survival against a very angry Black Diablos, they are saved by a Hunter played by Tony Jaa (Ong-Bak, Tom-Yum-Goong). Together they attempt to battle these deadly beasts while seeking a way to get back home.
Aside from Jovovich and Jaa, additional cast members Diego Boneta (Rock of Ages, Terminator: Dark Fate), Josh Helman, Meagan Good (Saw V, Shazam) and Ron Perlman (Hellboy, Pacific Rim) are appearing in a range of supporting roles.
It has been confirmed by official sources at Constantin Film that monsters Apceros, Cephalos, Nerscylla and most notably, Palico, the Meowscular Chef are set to appear in Monster Hunter movie as well alongside human characters.
Monster Hunter
film is being helmed by director
Paul W.S. Anderson
(
Alien Vs. Predator
,
Death Race
), who previously directed
Resident Evil
movie franchise, another fan-favorite property of
Capcom
with his wife Jovovich in a lead role.
Monster Hunter
is currently scheduled to release for United States theaters on December 30, 2020.
Sony Pictures
and distribution company
Screen Gems
had plans for April 23, 2021 release but were forced to postpone due to COVID-19.